ZielonyTemat.pl – Zielony Temat is a Platform to sell e-prescriptions for medical marijuana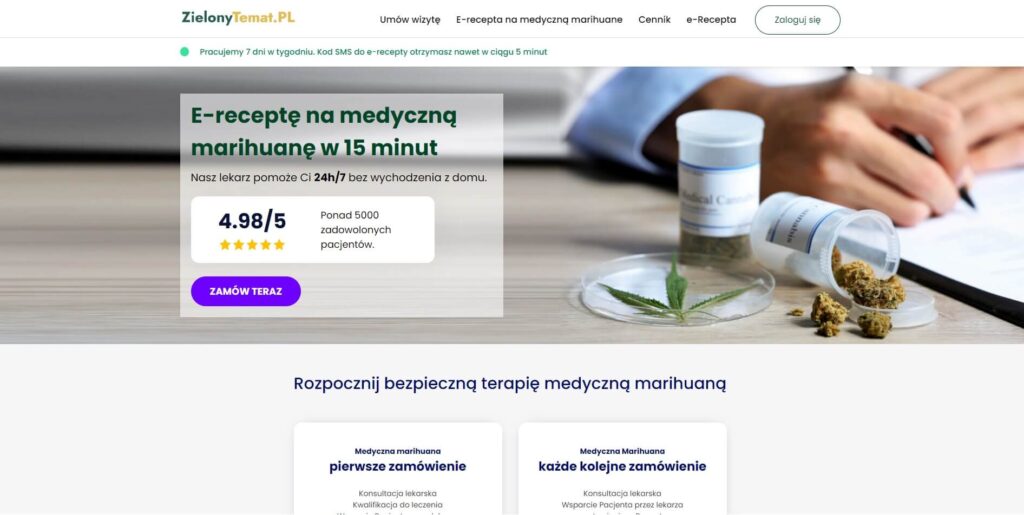 ZielonyTemat.pl
Zielony Temat is an innovative medical platform that allows patients to make appointments for medical consultations with doctors specializing in medical marijuana therapy. The zielonytemat.pl website operates in Poland and provides a convenient solution for patients who need treatment with medical marijuana.
Do you want a website or an online shop?
Contact us if you want a top-notch team working on your project!