ZnanaRecepta.pl – Platform to sell e-prescriptions and e-consultations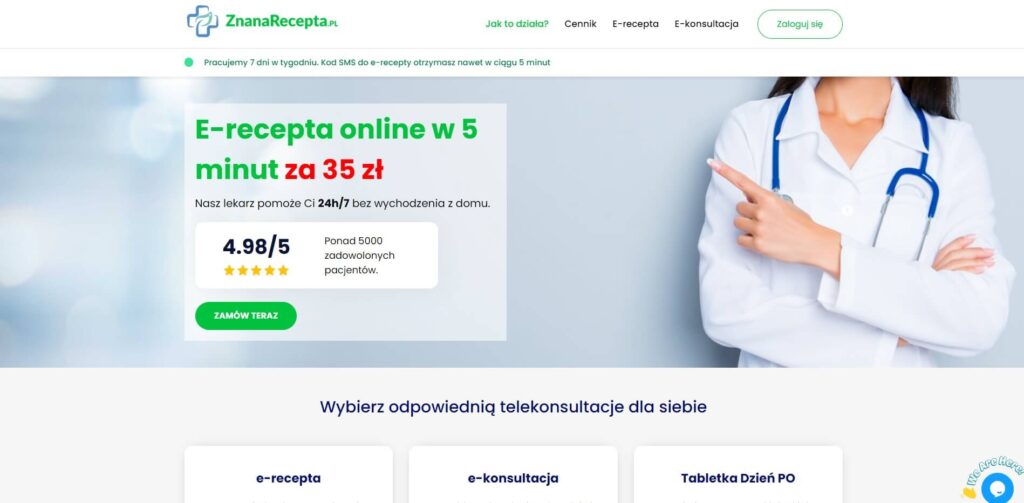 ZnanaRecepta.pl
It is a platform that allows doctors to easily and quickly issue electronic prescriptions and make them available to patients via the Internet. It allows doctors to easily acquire new patients via the Internet and provide them with telemedicine services without having to meet in person.
Although the site can also help doctors increase their productivity, its main purpose is to enable patients to quickly and conveniently access telemedicine services and make it easier for doctors to acquire new patients via the Internet. In this sense, the platform is mainly intended for doctors who want to sell their telemedicine services through it.
Do you want a website or an online shop?
Contact us if you want a top-notch team working on your project!